With a modest budget of only $2'700'000.00, POACHERS finally opened last week to a crowd of 17 at the Alta Kino, Alta, Norway. "It was amazing to see the film's debut!", said director Michel Haaklø, referring to the recent rumours that the film would not be completed at all.
Problems during production included numerous delays due to weather, legal issues, and protests by animal rights activists. The role of Jim (Van Darn) was originally played by Bruce Wallis, but two weeks into shooting he suddenly fell ill, and was quickly replaced with Van Darn.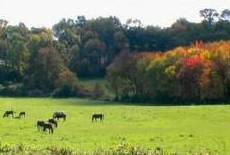 Some recent reviews...

Entertainment Bi-Weekly:
"... poor performances throughout!"

News Fortnight:
"... and Van Darn's worst film yet."

Film's Review International:
"We all fell asleep while watching."

Online Action Movies and Films:
"Terrible acting, bad directing, pathetic story: What a waste of film!"